Hope all you New Englander's are enjoying this beautiful snowfall.
I'm so excited because our coffee table arrived this week. I've been in love with the idea of mixing industrial accents into our home; so when our coffee table broke a month ago, I immediately had my eye on Sylvan Coffee Table from Home Decorators. Even though my husband thinks I purposely broke the old one, I swear it was an accident!!
Sylvan Coffee Table by HD
The Sylvan Coffee Table was a little more than what I wanted to spend, so I decided to hold off and "check up" on it once in a while to see if it was on sale. At lunch one day, I randomly clicked on an e-mail from Home Decorators about a "Martha Stewart Sale". Not thinking "my" table would be in the category, I almost closed out of the website. Luckily, I decided to click one more page and saw that the Sylvan Coffee Table was included in the sale ...and now it's in our living room.
: )
Here are a few examples of similar styles that incorporate rustic, industrial pieces for your viewing pleasure.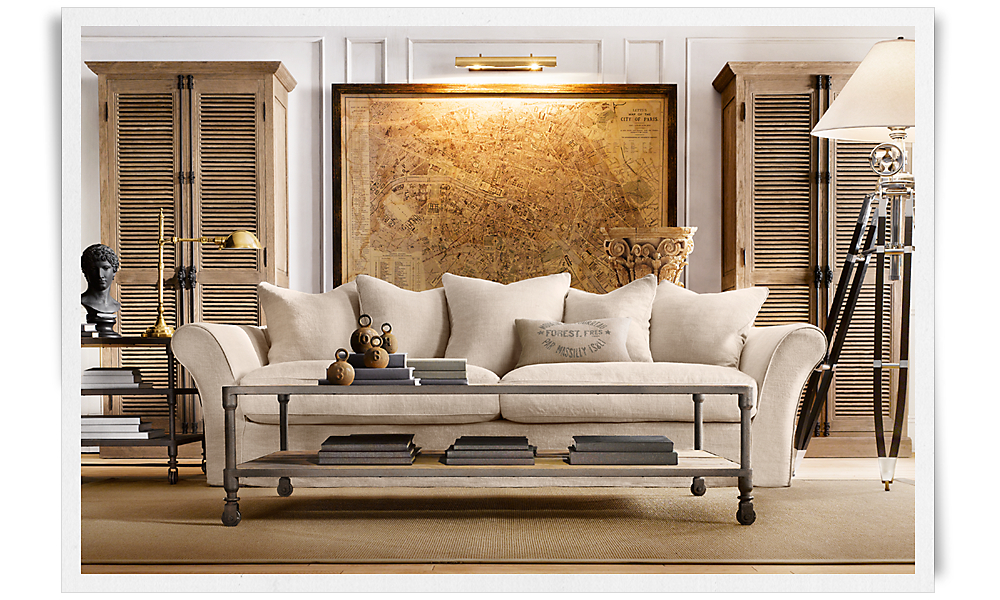 Restoration Hardware
I'll be sure to do a "Refresh for Less: Coffee Table" edition on the goodies I found while searching soon!